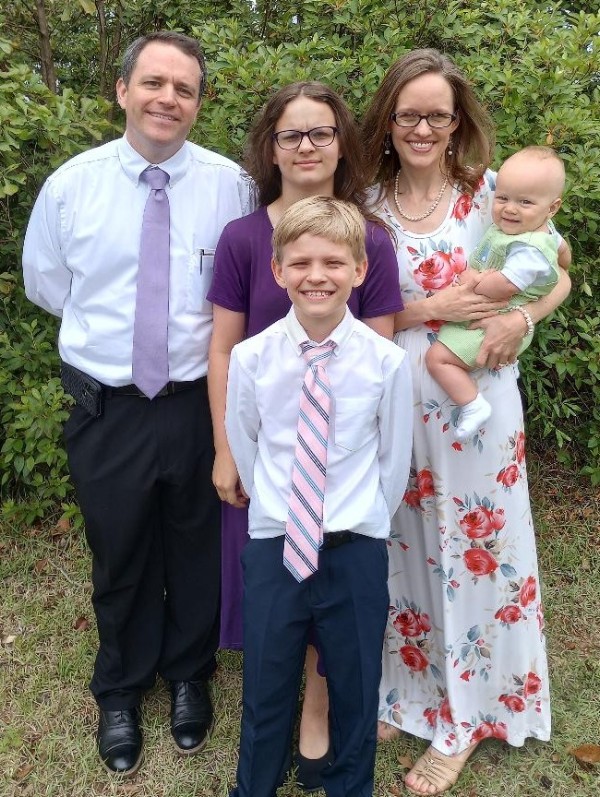 Pastor
-
Brett Ellinburg

Pastor Ellinburg is a native of the South Georgia area. He graduated from Abeka Christian Academy, then furthered his education in pursuit of a History degree before being called to the ministry. He completed his Bachelor's Degree in Pastoral Theology at Landmark Baptist College in Haines City, Florida. In 2008, Brett and his wife relocated to Lakeland, Florida, where he worked as Outreach Director at Calvary Baptist Church.

Bro. Ellinburg became Pastor of Trinity in January 2012. He has a passion for preaching and teaching God's Word & a vision of reaching Bainbridge and the world with the Gospel of the Lord Jesus Christ. He and his wife are happy to make their home in Bainbridge along with their three children.
---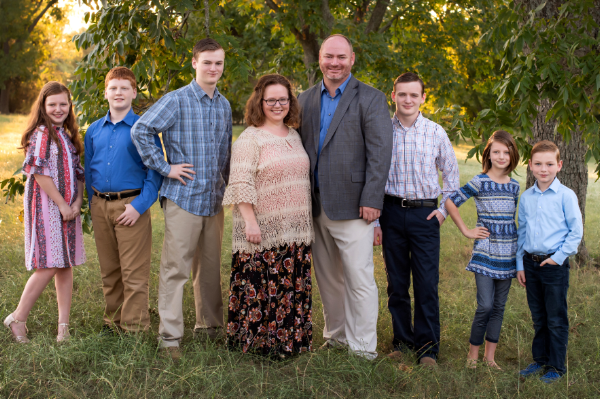 Assistant Pastor
-
Chris McPherson

Pastor Chris McPherson was born and raised in Missouri. He and his wife, Kristin, began their ministry together in 2000 in Moultrie, GA, where he served as an assistant pastor for five years. He then worked on staff at Central Calvary Baptist Church in West Plains, Missouri and Union Baptist Church in Florien, Louisiana before returning to Moultrie in 2012 as pastor of Cross View Baptist Church. Chris and Kristin desire to serve the Lord alongside their six children, Michael, Ronnie, Josiah, Abigail, Esther, and Andrew. They enjoy singing together, homeschooling, and traveling. The Lord brought them to Bainbridge in September 2019, and they love serving in the music and youth ministries at Trinity Baptist Church.
---
Secretary
-
Catherine Ellinburg

Catherine was born and raised in South Georgia. At the age of 14, after being invited to church by a relative, she got saved and committed her life to the Lord. Catherine and Brett were married in 2004, and after she completed her Bachelor's Degree in Early Childhood Education, they relocated to central Florida where she worked as a 1st grade teacher for four years.

Catherine is thankful for the warm family atmosphere at Trinity and finds great fulfillment from her roles as Pastor's Wife, Church Secretary and "Mama". She desires to see ladies of all ages know God personally and cultivate a deeper walk with Him.
---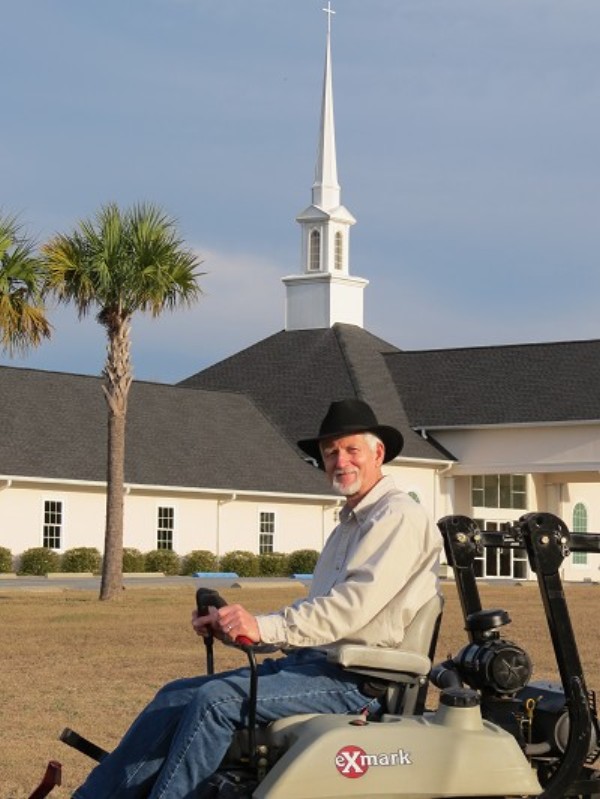 Maintenance & Grounds
-
Bruce Martin

Bruce was born in Bainbridge. At the age of 14 his family moved to Lake City, Florida. He was saved in April of 1974 and began working in the bus ministry of Lake City Baptist Temple under Pastor Richard Heston. In 1977, Bruce moved back to Bainbridge to help his father in the family business.

He joined Trinity in 2002 and started working full-time for the church in 2004. He looks after the church grounds and general maintenance of the buildings. Bruce and his wife, Kathy, have 2 children and 6 grandchildren.
---